In the friendly area of La Quinta you'll be in good company with around 38,754 residents with around 75% of those homeowners. With an average age of 49, the residents of La Quinta are well established, made up of families of all age groups. Though fairly kicked back throughout the week, during weekends and holidays, you can see a lot more activity and excitement. Over the recent months roughly 418 homes have been sold with an average sold price of $1,151,849. That is a decrease of $11,267 from the previous period.
Homes & Condo Opportunities
Land & Development Opportunities
La Quinta
La Quinta California (LQ as the locals call it..) is a home for those who want to find themselves at the hub of exclusive architecture, fine dining, outdoor entertainment, and the premiere amenities that its nationally recognized country clubs have to offer. Located in the heart of the Coachella Valley, La Quinta is afforded its dreamy, arid climate thanks to the separate mountain ranges encompassing the city. Whether you're looking to find your community in the several clubs throughout the valley, a ritzy villa to call home, or to perfect the perfect chip shot on the course; this city has your back.
While this city has had a number of celebrity influences, nationally celebrated events, and televised games to help build a name for itself; there is a rich history to the city's growing affluent reputation. The area was inhabited primarily by Desert Cahuilla Indians who were predominantly a tribe of hunter gatherers but unique to this tribe; they dug wells. As the railroad system began to take root in the city farmers were utilizing it to get produce unavailable to them before, and soon everyone was venturing to the desert. Finally in 1982 the city was established and has been growing exponentially ever since.
Arguably, one of the most sought out places to see in the city are the country clubs scattered throughout the valley. Get a taste of what real luxury feels like or take a day trying out all of the beauty regimens. Be a Real Housewife yourself for a day and get your nails done at the La Quinta Resort & Club, the La Quinta Luxe Manicure comes highly recommended. Be sure to spend a moment or two taking in the Spanish-inspired architecture that put this resort on the map. Perhaps you're feeling like spending the day work-shopping your swing, head on down to the SilverRock Resort (soon to the Talus resort) and book a tee time. However, for those looking to join one of the city's swanky high-end private resorts, there are plenty of options to choose from. The Madison Club offers members the opportunity to play on championship caliber courses designed by the Tom Fazio, Michelin star food, and world-class outdoor activities. The Hideaway Club generally attracts a younger crowd, and has an array of calendar events happening year-round, so say goodbye to having a Friday night with nothing to do! The club also allows members the opportunity to rejuvenate in a steam sauna after playing a game of pickleball in one of their premier courts, but be sure to come on an empty stomach because this resort has food for 'daze' (afterall, they say "If you can't have fun at the Hideaway well, then…"). Or maybe the Tradition Golf Club will tickle your fancy; members are considered family and the larger community takes pride in the multitude of outdoor activities and world-class amenities they have to offer.
La Quinta Golf Course Information
Facts and Information About La Quinta Golf Courses
Golf and Country Clubs
Check out the Golf and Country Clubs La Quinta has to offer!
La Quinta
People have flocked to this part of the desert in search of fame, happy retirement without weather under 60 degrees, and yes- to party. LQ is home to many recognizable events year-round, there is so much variety in fact; there is sure to be one for any and everyone. Of these events one of the most buzz-worthy has to be the Coachella/StageCoach event. Yes- it is the event where all of the big names and faces on the internet, TV, and music alike gather in one place to hear a weekend of live music from equally famous celebrities, eat great food, go on amusement rides, and wear all manner of sparkly, skimpy, and glamorous clothing. This city is home to the LA Arts Festival, The Desert Classic PGA Tour, The Desert International Horse Show, Concours D'elegance Desert Car Show, BNP Paribas Tennis Tournament and many strong men and women alike have tried their hand at being the next Ironman at theLa Quinta/Indian Wells IRONMAN event.
Of course all of this comes with the question, "Why live here?" One very obvious answer; who wouldn't want to live where everyone else comes to vacation? Residents are treated like guests year-round! Also, who wouldn't want the option to have a five-star dining experience all without the need to do any dishes afterwards? Not to mention you have the chance of crossing paths with the likes of Dorothy Hamil, Arnold Palmer (no, not the drink), Jack Jones, and share a tee time with Fred Couples.
Palm Springs is one of the most desired places to live in the United States. La Quinta stands out among the surrounding areas for the incredible amount of amenities, activities, and natural beauty the city has to afford its residents. The demographic, and locale of the area feels familiar to all looking to stay in La Quinta. Consider every night the perfect occasion to dust off your two piece tux, or to bring out that black dress (that really does look so great on you) and take a night out on the town. There is no shortage of things to do while you're in the city. What flavor of La Quinta is the right one for you? Why limit yourself to just one; try them all! Come back home to La Quinta.
Top Things To Do In LaQuinta
Explore the Santa Rosa and San Jacinto Mountains National Monument: This protected area offers a range of hiking trails, camping sites, and stunning views of the surrounding mountains and desert landscape. Popular trails include the Bear Creek Trail and the Art Smith Trail, both of which offer breathtaking vistas and the chance to spot local wildlife.
Play a round of golf: La Quinta is known for its world-class golf courses, including the PGA West Stadium Course, the SilverRock Resort, and the La Quinta Resort Mountain Course. Whether you're a seasoned pro or a beginner, there are courses available to suit all skill levels.
Visit Old Town La Quinta: This charming shopping and dining district offers a range of boutique shops, restaurants, and art galleries housed in a Spanish-style village. It's the perfect place to spend an afternoon browsing the shops, enjoying a meal or a drink, and soaking up the local atmosphere.
Take a hot air balloon ride: A hot air balloon ride is a unique way to experience the stunning desert landscape around La Quinta. Several local companies offer hot air balloon rides, providing an unforgettable bird's-eye view of the mountains and valleys.
Attend the La Quinta Arts Festival: This annual event, held in March, showcases the work of over 200 artists from around the world. The festival features a range of art forms, including painting, sculpture, ceramics, jewelry, and photography, and offers the chance to meet the artists and purchase their work.
Whether you're looking for outdoor adventures, world-class golfing, or cultural experiences, La Quinta offers something for everyone. These top five activities are just a few of the many ways to experience the beauty and charm of this desert oasis.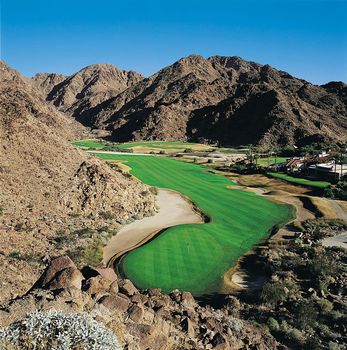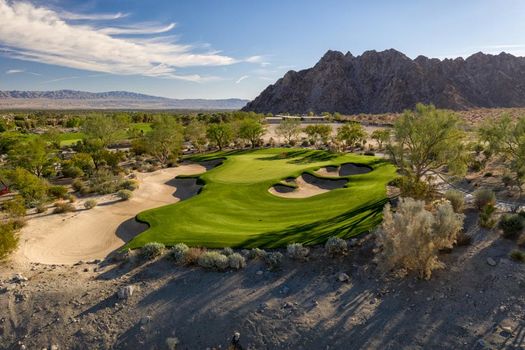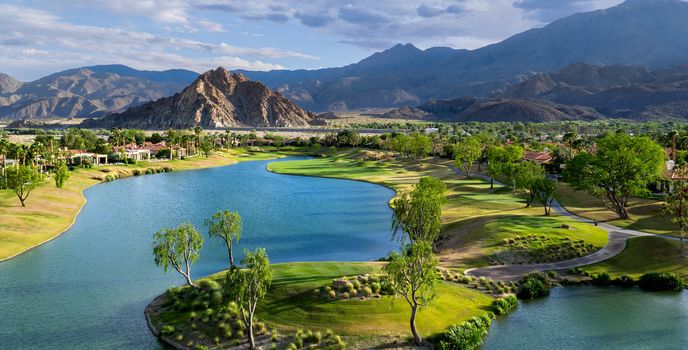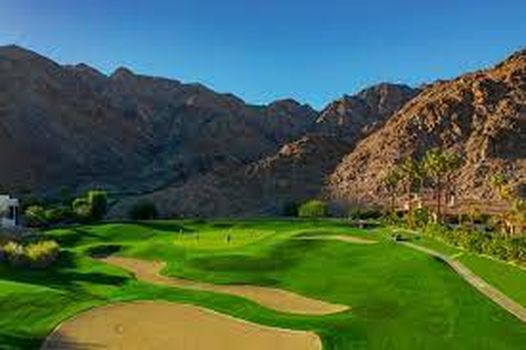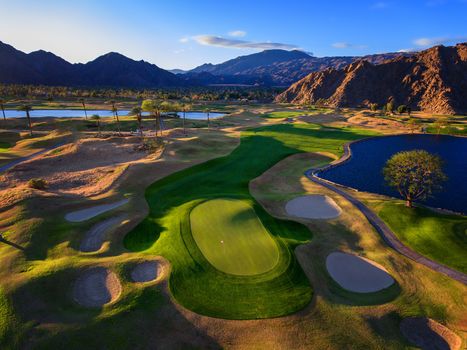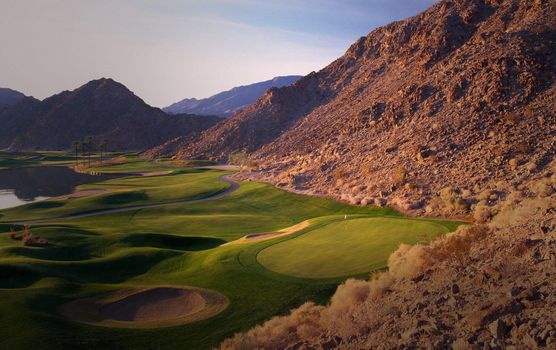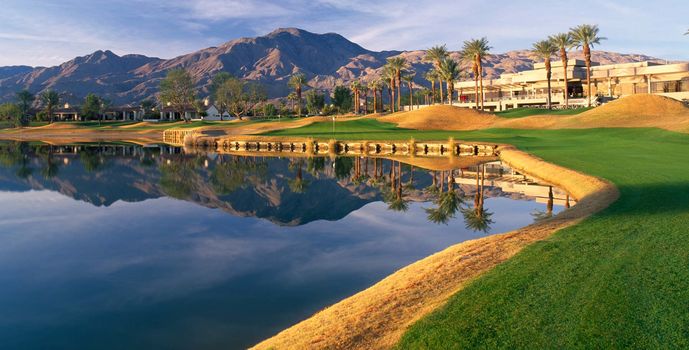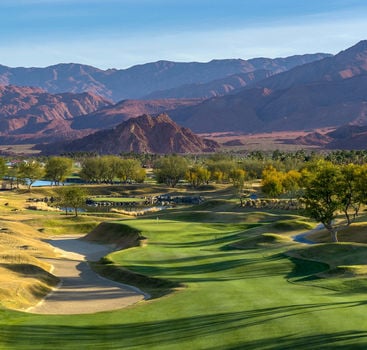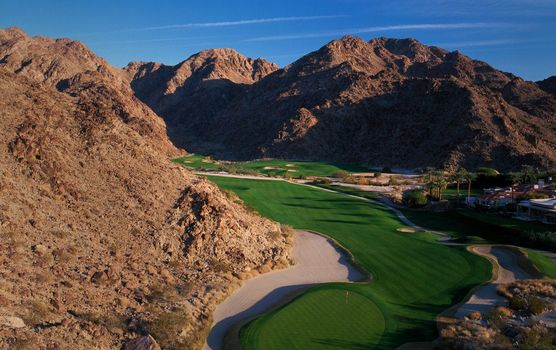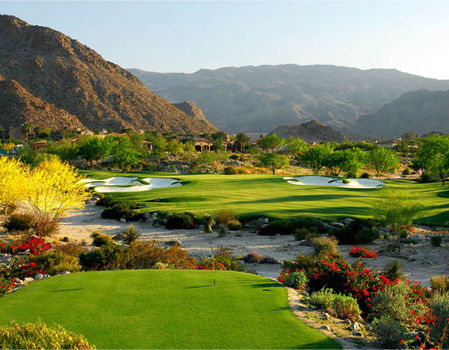 Want the full market report for La Quinta?
We want to ensure that you have all the information needed to make the best decisions when it comes to your home goals. When you enter your info below you will get instant access to the area's latest market report, complete with sales and demographic trends.
Inside La Quinta
Check out the latest demographic information available for La Quinta.
QUICK FACTS
---
Let's Chat About La Quinta